News

---
Selective Travel CLIC starts charity drive
Everything stops when your child has cancer: that's the powerful message which drives the valuable work of CLIC Sargent in Northern Ireland.
It has now inspired the 115 employees of Belfast-headquartered Selective Travel Management to nominate the charity for their 2019 fundraising campaign.
The company's warmed-hearted staff have launched a year-long support programme for the organisation and are planning to kick off the campaign with their first fundraiser next month.
Launching the fundraising programme, Keith Graham, Chief Executive, Selective Travel Management said, "We are all delighted to get behind such a worthy cause and I know that our staff will bring huge energy and enthusiasm to supporting its vital work.
"Many of our staff are themselves parents so CLIC Sargent has considerable resonance amongst our staff, so we are all looking forward to making our personal as well as corporate contribution to its sterling work in Northern Ireland.
"Sadly, it takes little imagination to understand how devasting it must be to have your child diagnosed with cancer and we recognise the importance of having access to professional, appropriate support in what be dark times. Thankfully, CLIC Sargent is there to step in to support affected families, offering practical, emotional, financial and clinical assistance to help them cope with cancer and get the best out of life."
Welcoming the big-hearted backing from Selective Travel Management staff, Fiona McCann from CLIC Sargent said, "CLIC Sargent is the UK's leading cancer charity for children and young people with cancer.
"Each week in Northern Ireland, two children or young people are diagnosed with cancer or leukaemia. We act as a lifeline for keeping families together when the unimaginable happens.
"It is through the enthusiastic support of fundraisers like Selective Travel Management staff that we are able to keep providing vital frontline services to families struck by cancer."
Keith Graham concluded, "Throughout the year Selective Travel Management staff, ably encouraged by our nominated charity team leaders will be getting behind our adopted charity with a series of exciting and imaginative fundraising events throughout 2019. We pride ourselves on being a family-friendly employer, but this latest initiative from staff shows that our family spirit runs deep."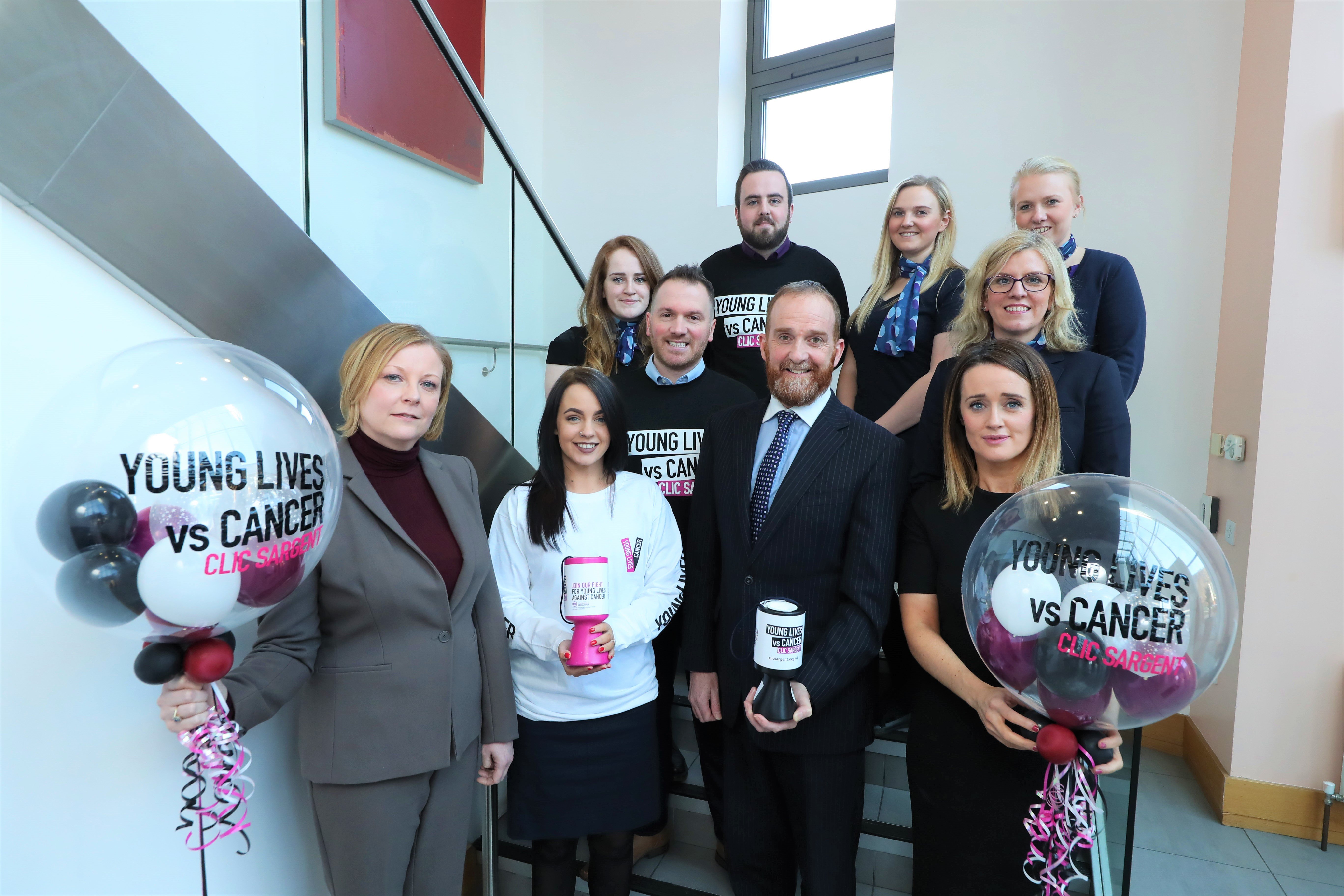 Pictured (Left to Right) Vicki Ewart from CLIC Sargent, Selective Travel Management Charity Champions; Nikki Lindsay, Francis McCabe, Sarah Nugent, Chris Dallat, Laura Madill, Gina Doe, Angela McKay, Fiona McCann from CLIC Sargent and Keith Graham
---

Find out more about the charity and how to help, click here