News

---
Honours for Selective Travel Management
Selective Travel Management, one of the leading and fastest growing travel management companies in the UK & Ireland, has been appointed to provide and manage the £9 million annual International and domestic travel budget for The University of Glasgow
The contract which will channel expenditure of c.£45million through the Belfast-based business over the next five years was won following an extensive tender process. Selective Travel Management previously handled international travel arrangements for the university.
Announcing the new contract, Keith Graham, Managing Director of Selective Travel Management, said, "We are delighted not only to retain Glasgow international business travel contract, but also to gain its valuable domestic business. This vote of confidence in capacity to deliver outstanding service and value sets us in train for an exciting 2020, following hot on the heels of a record-breaking year in 2019.
"The contract with The University of Glasgow the University which is a prominent member of the prestigious Russell Group of Universities reinforces our growing pre-eminence in the academic sector across the United Kingdom and Ireland, where major clients in this arena already include The Southern Universities Purchasing Consortium, The University of York, York St John's University, Newcastle University, Bournemouth University and Queen's University Belfast.
"This is a testing sector which demands innovative, technologically adroit and flexible servicing alongside excellent value and transparent working partnerships. We are proud to deliver on all fronts and the knowledge and experience we have gained – and continue to build – is supporting the growth of Selective Travel Management, in this specialism and in other business sectors.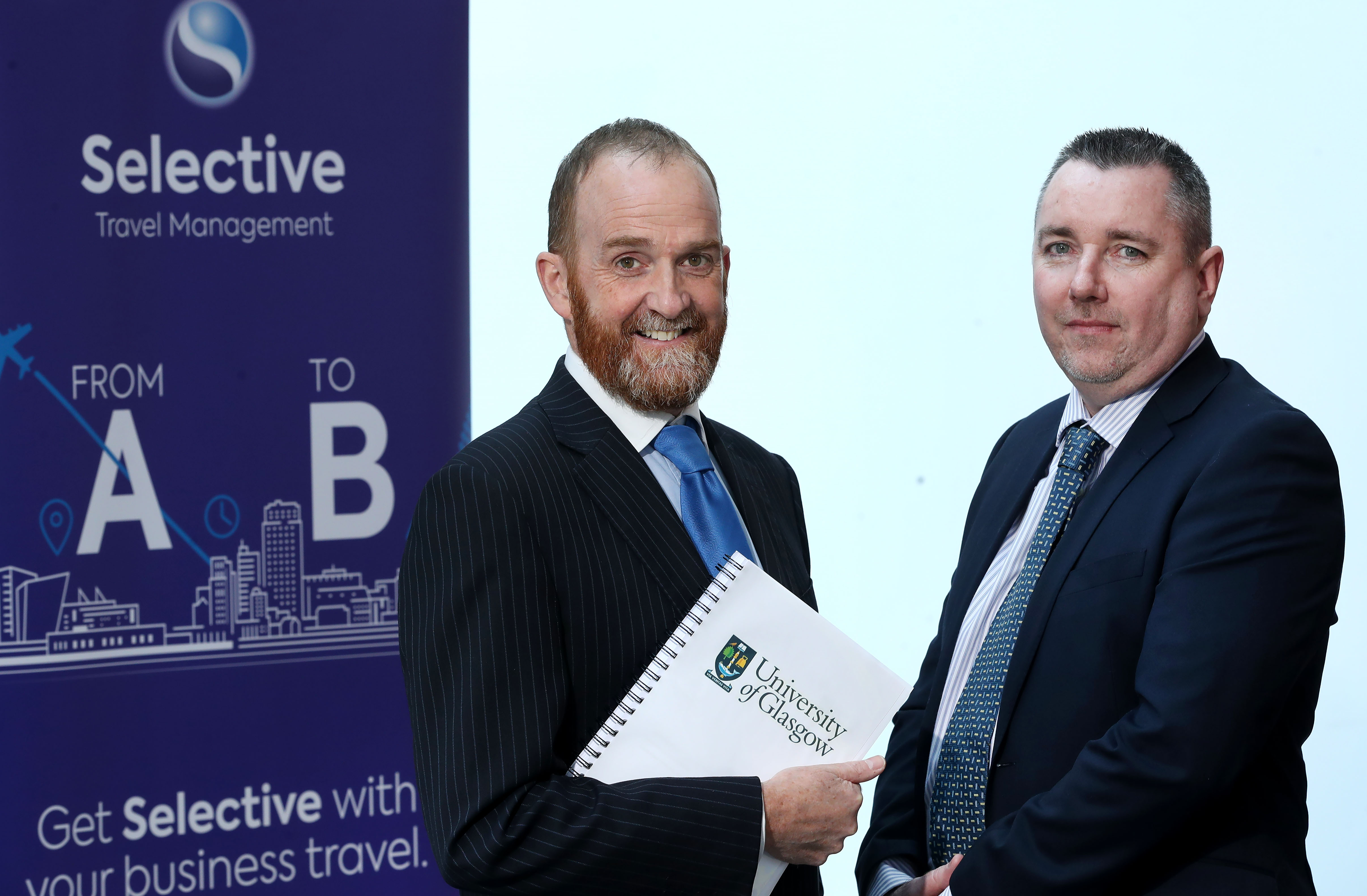 "While it is always gratifying to celebrate new business wins, the crucial measure of sustainable success is client retention. Our high retention of 96% demonstrates the success of our philosophy of learning, understanding, and working so closely with our clients that we can create and implement bespoke solutions, adding value from both a financial and resource perspective.
"We are delighted at the news of this substantially expanded contract and thank the University of Glasgow for the trust it is placing in us, but I would also like to thank the focused, knowledgeable and enthusiastic employees of Selective Travel Management who 'make the magic happen'!"
---
If you would like to have your Business Travel Simplified, then speak with a member of our team on (028) 9038 9007 or email hello@selective-travel.co.uk