News

---
Selective Travel Management Backs AWARE NI
Selective Travel Management, one of the UK's fastest growing and most successful independent Travel Management Companies, has chosen locally based mental health charity AWARE NI as its partner for 2020
AWARE is the depression charity for Northern Ireland, with offices in Londonderry and Belfast and an established network of 23 support groups in rural and urban areas across the region, run by trained volunteers and providing important resources – and a welcome – for people with depression and bipolar disorder as well as carers for those affected. The charity also reaches out to communities, schools, colleges, universities and workplaces with innovative programmes to build understanding and support.
Launching the new partnership which will raise funds and profile for the charity, Selective Travel Management Managing Director Keith Graham says, "Research shows that, here in Northern Ireland, we have a substantially higher prevalence of many mental health problems than in the rest of the UK. This is therefore a vitally important issue for the whole community, and we are delighted to put our corporate weight behind a charity which both supports those in crisis and also encourages positive mental wellbeing.
"At Selective Travel Management our policies increasingly focus on mental as well as physical health and wellbeing, and we have appointed and secured training for our own workplace Mental Health Ambassadors as well as setting in place access to professional counselling support. We are also firmly focused on introducing fresh ideas to minimise stress and maximise staff happiness, so we look forward to creative inspiration from AWARE NI, such as its imaginative Do One Thing campaign which shows how simple steps can help improve mental health and reduce the risks of getting depression and other mental illnesses.
Welcoming the new association Clare Galbraith, Fundraising Manager at AWARE NI said, "We are absolutely delighted to partner with Selective Travel Management and are looking forward to an exciting year ahead. Mental Health in the workplace is such a priority and something we all need to be mindful of. We are grateful that through our partnership we can raise awareness of depression and other mental health issues, help break the stigma associated with mental health illness and also share useful resources with staff, enabling them to look after their own mental health and that of each other.
We'll also have some fun raising much needed funds as the vital work of AWARE is funded primarily by donations and without the generosity of people like those at Selective Travel Management, we would not be able to provide the services we do to those living with depression and other mental health issues in Northern Ireland."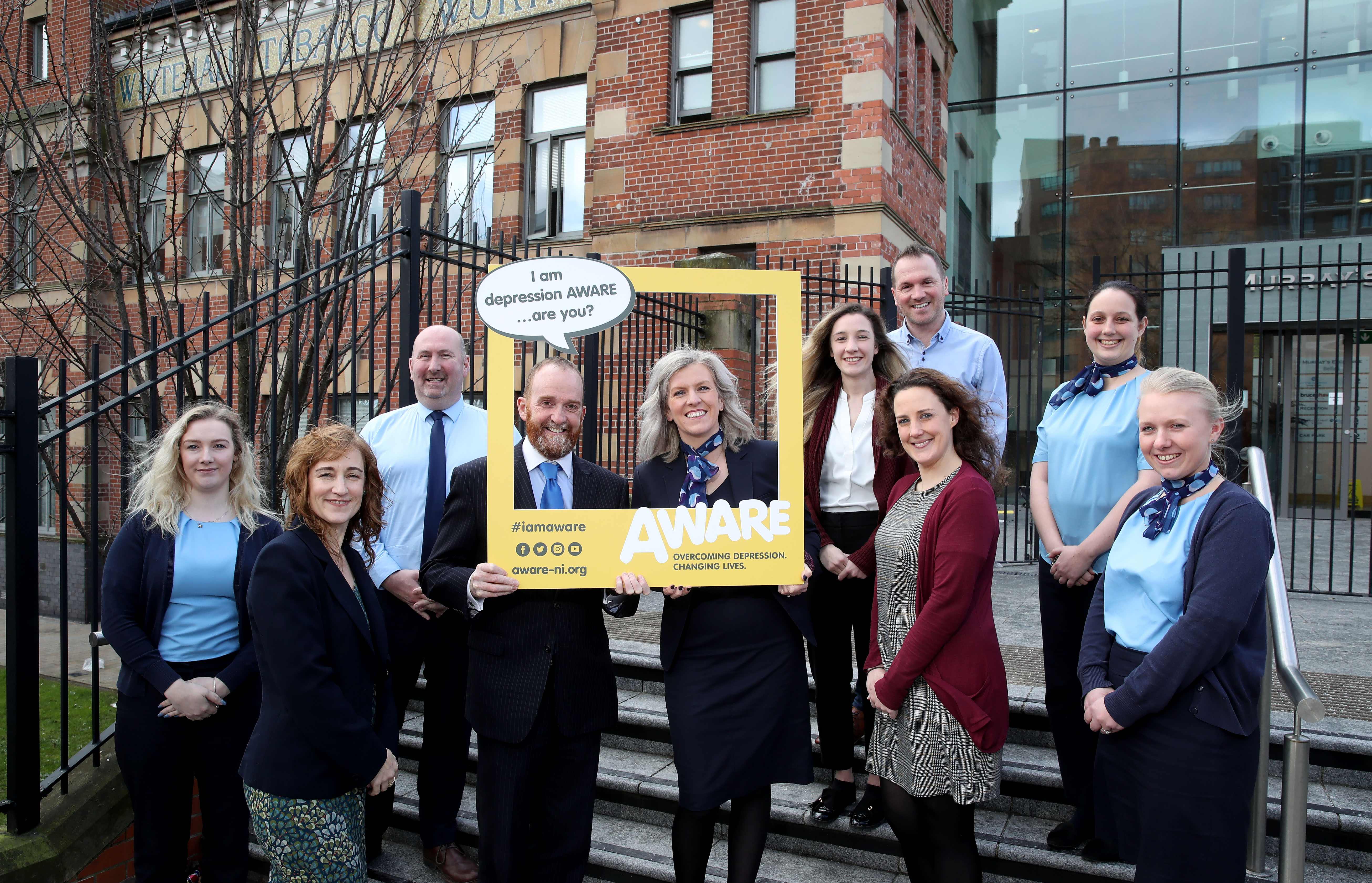 The partnership with AWARE NI is very much an employee-led initiative, as Selective General Manager Angela McKay explains, "Driven by our energetic 'Charity Champions', we have raised over £25,000 over the last three years including CLIC Sargent and the NI Hospice. This time employees voted overwhelmingly to adopt a mental health charity and we are looking forward to adding to the funds which fuel its vital work across the community.
"Our Charity Champions are already hard at work devising an exciting and innovative fundraising programme of events during 2020. They'll also be looking at new ways to support the mental health of all our employees and their families, making mental wellbeing a key focus for all of us throughout the year."
---
Click here to find out more about the charity and how you can help